Only a decade ago the area was a rural pineapple field in the foothills west of Hua Hin. Today, it is a vibrant community growing bigger each year. Black Mountain is located just 12 kilometers west of Hua Hin. It is close enough to take full advantage of the city and beaches, while living in an idyllic rural environment. Black Mountain offers not only a world class golf course with all the amenities you can expect, but also a tranquil lifestyle with luxury living solutions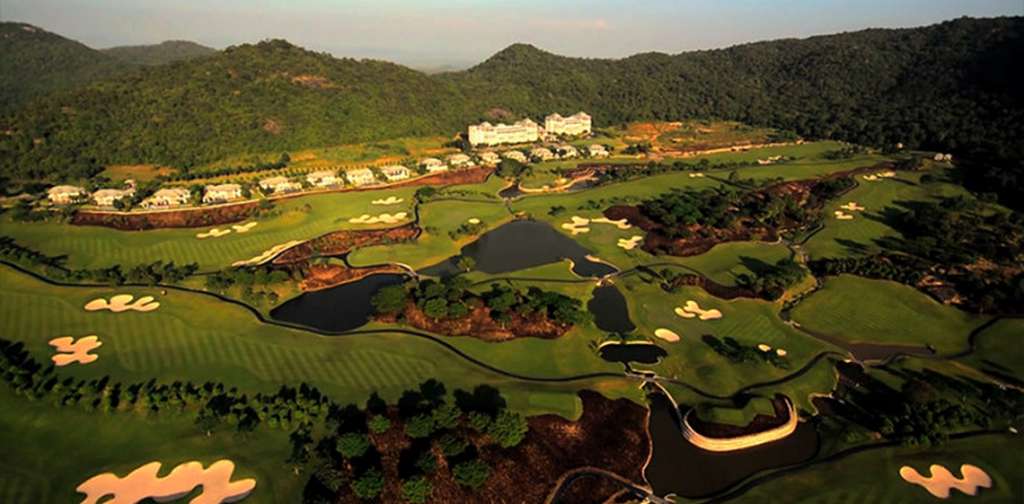 Nestled in the foothills of the valley, the private and artistically designed pool villas and condominiums are within a 15 to 20 minute drive of Hua Hin. Here you can take advantage of Black Mountain's world-class golf and its plethora of amenities, such as; the Black Mountain Spa, Restaurant & Bar, a mini mart, bakery, , miniature golf, billiards as well as the wakeboard & waterpark.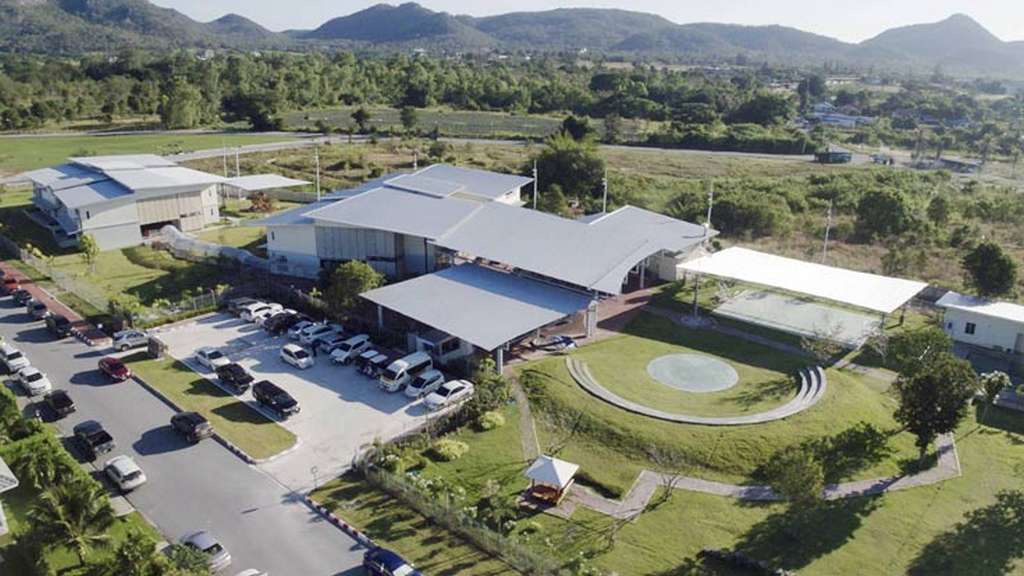 In 2015, an International school opened at the entrance to Black Mountain, bringing more pulse to the community. Since its opening, living at Black Mountain has become one of the best places for families with school children. The International school follows the UK curriculum and children can enroll for as little as a semester to years. There is also an active retirement community currently under construction overlooking the new Black Mountain 9 hole course.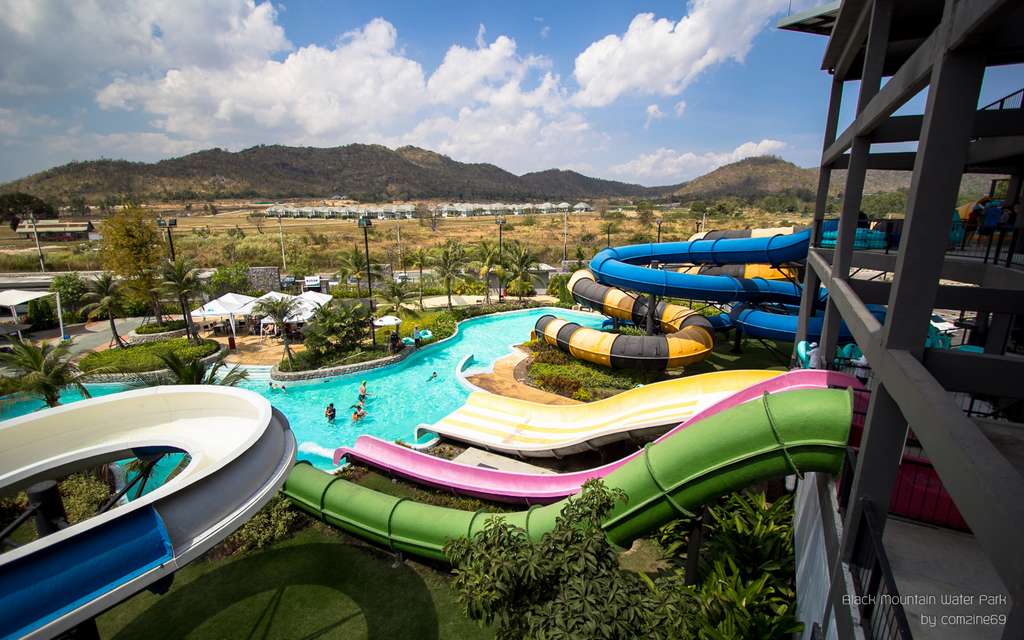 The Black Mountain Waterpark is spread out over 40 000 square meters of land. Since it opened in 2011, it has become one of the most popular tourist attractions in the region. The park is full of high quality modern equipment, all operated in line with the highest standards of safety and with highly trained lifeguards. There is a 17 meter high tower with 9 different slides, a spectacular wave pool which make the biggest waves in Thailand, a lazy river, a beach/infinity pool and children's pool, all the makings for a really fun day.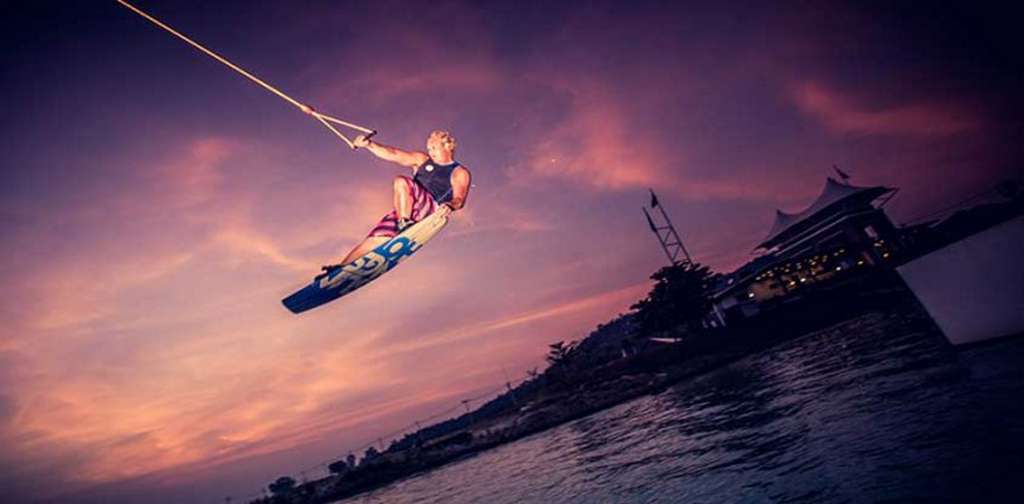 Right next to the Waterpark is the Wakeboard Park. The Black Mountain Wakeboard Park is one of only six of its kind in Thailand. A cable system pulls riders at 30 kilometers an hour and can accommodate up to eight wake boarders at a time. The 800-metre-long area features two jumps and two sliders that provide a full opportunity for riders to practice and show off their skills.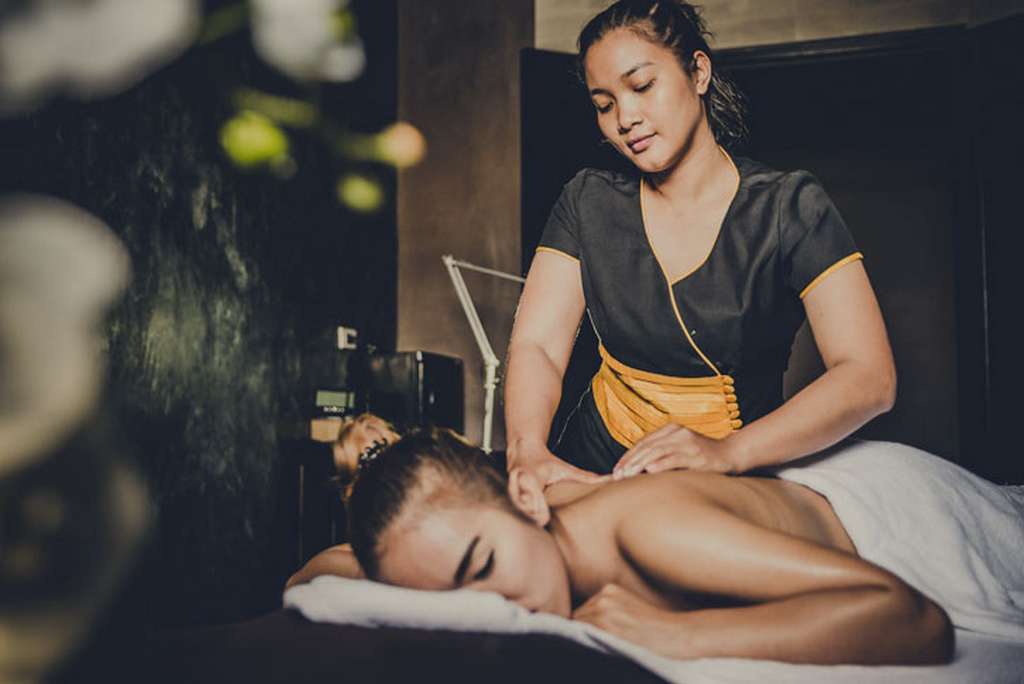 Black Mountain's spa offers luxurious full-service treatments for the ultimate in personal care. Using only the best spa products, the spa is an oasis from day-to-day pressures, featuring a full complement of services, including Thai massage, a variety of oil massages and body treatments. For those interested in more, you can also take part in yoga classes offered weekly. For those who find their peace in physical activity, you'll find that the resort offers several courts for volleyball (with a sand court and a grass court), paddle tennis, tennis and a well-equipped gym for a good old-fashioned workout. All the outdoor courts are equipped with floodlights for evening play.
Even though the shuttle service at Black Mountain is excellent, many members choose to invest in their own golf cart. After all, it is more convenient to have your own transportation to come and go exactly when you want. However, there is also a complementary shuttle service from Black Mountain to downtown Hua Hin. The mini-van departs from the car park downstairs at the Black Mountain clubhouse. Within the area, you'll find that you are never too far from a kiosk to stock up on drinks, sandwiches and other necessities. The Black Mountain Golf Course clubhouse contains a pro shop, locker rooms, a main dining room, an outdoor restaurant and an aptly named Sky Bar as you enjoy a stunning view over the course. The restaurant itself features an eclectic menu of western and Thai dishes as well as a comprehensive international wine list.

The Black Mountain Golf Course prides itself on its ability to cater for all abilities and is specially designed for both resort and tournament golfers. The layout of the course itself was designed by Phil Ryan of Pacific Coast Design with interconnected waterways and aquatic hazards that add to the challenge and the beauty. Black Mountain Golf Club offers 27 holes, in three nine hole courses. The original 18 holes are now called the East and North Courses. The new nine holes are called the West Course. It has been routinely voted as one of the best courses in Asia, and in 2012 was declared one of the 100 best outside of the USA.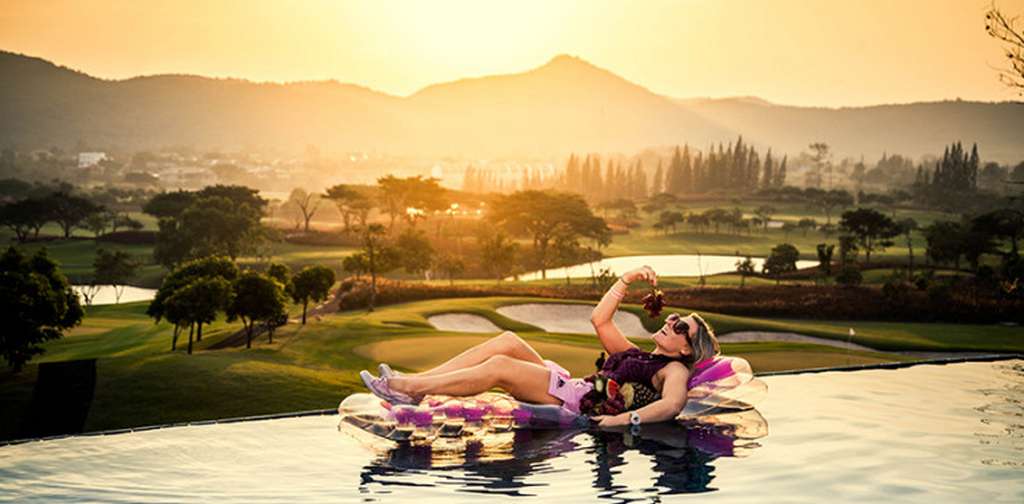 Black Mountain Golf Memberships are available for those who purchase property within the community.  Black Mountain has invested substantial time and effort to investigate and develop a legal and safe way for foreigners to secure an indefinite and limitless living solution here for you and generations to come. They offer an unparalleled living experience with a choice of large and luxurious course-side villas, expansive condominiums and two and three-bedroom pool villas all available for purchase.   According to Black Mountain resident Beat Schlegel, "this is the ultimate Lifestyle Destination within a Great Community — in a luxurious and very friendly setting!"