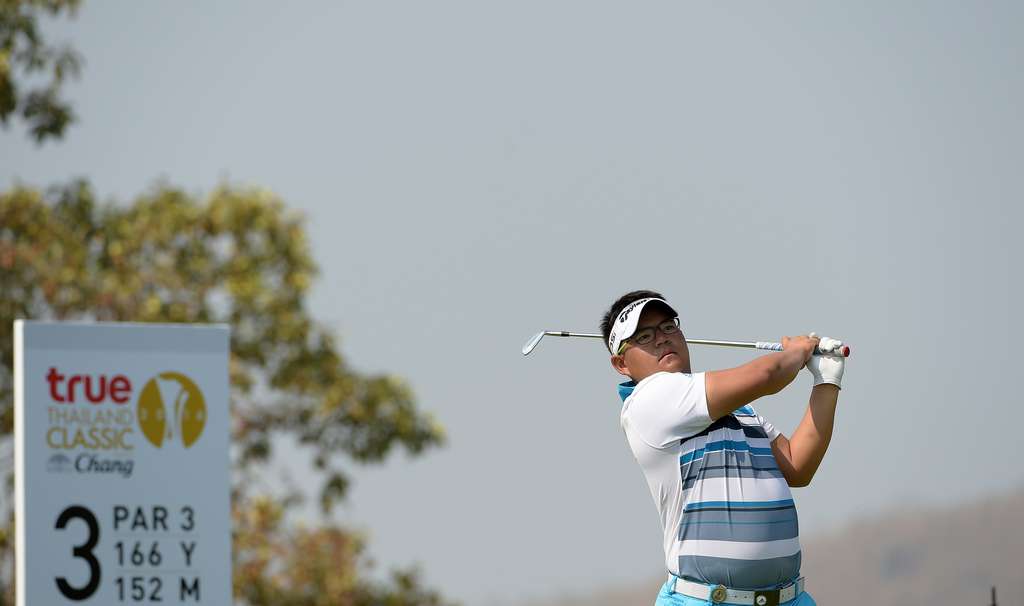 From March 10th thru the 13th, Black Mountain Golf Club was ground zero for the best golf in the kingdom when it recently hosted Thailand's largest professional sports event, with the highest cash prize, the "True Thailand Classic 2016 Presented by Chang".
Thailand's True Corporation and ThaiBev, brewers of Chang Beer invested more than Bt180 million to host the tri-sanctioned event which included the European tour, Asian tour and Thailand PGA.   The tournament attracted professional golfers from around the world for the opportunity to win the US$1.75 million in prize money and to win a spot to the "Race to Dubai" – paving the way to Europe's number one golfer.
The tournament was a cooperation between public and private sectors which included True Corporation, Chang Beverages, Sports Authority of Thailand, Black Mountain Golf Club, Charoen Pokphand Group, Bangkok Bank Plc, Toyota Motor Thailand, and Thai Airways International.  The cooperation boosted the competition and provided an opportunity for 16 Thai golfers who have already won the Chang-SAT Thailand PGA Tour 2016 to attend the international professional-level competition. The Thai golfers were also given a chance to enroll in "Just Believe in Your Dreams" by CP, with one special ticket to join the competition to win a Wild Card. Thai youth golfers were also given an opportunity to join the Pro-Am, AM-AM, and Golf Clinic activities.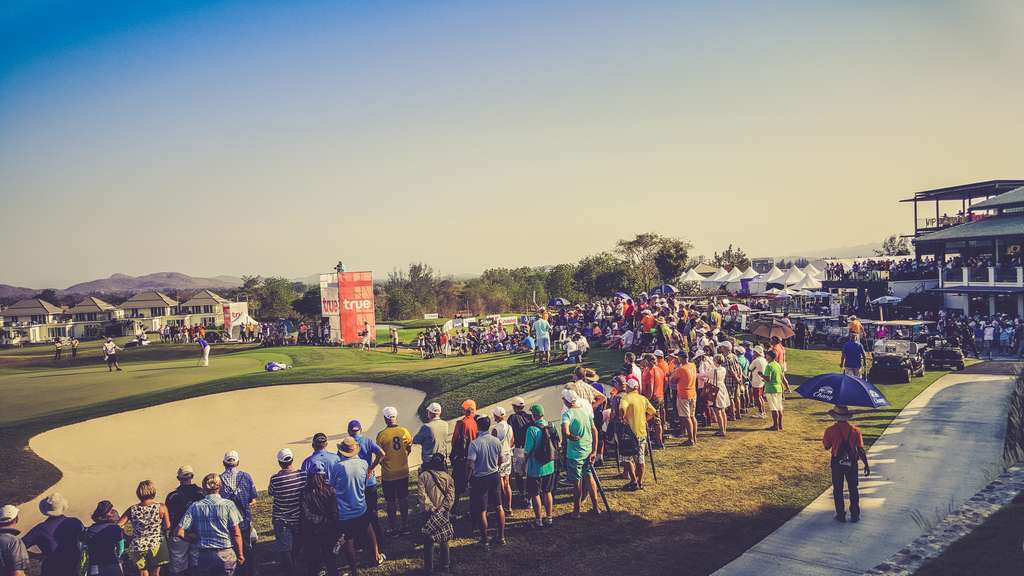 The first day was humid, hot and marked by high winds. To everyone's surprise, local prodigy Kiradech Aphibarnrat was one of those who found the conditions the hardest on the first day. Having returned straight from the Cadillac Championship in Miami, he ended the day with a disappointing four bogies in a row and ended the tournament solely one position from the prize money behind fellow compatriot Somsak, Kaopratum, who ended in 72nd place. Spaniard Miguel Ángel Jimenez found it hard too, with double bogies and bogies making most of his highlight, as he found the back nine uneasy to cope with. Jimenez would not improve much from then on and could only manage a disappointing 106th finish in total.
One who began with flying colours however was Pelle Edberg, who had nine birdies in nine holes around the turn and finished second on the day behind Peter Uilhen, after a class performance from the American that stood him firmly at eight under par.
Neither Aphibarnrat nor Jimenez thus made the cut on the second day despite some good efforts from both players. Compatriot, and highest ranked Thai, Thongchai Jaidee hit one of the most notable shots of day two on the fifteenth hole, an impressive lobbed shot that set up an easy birdie for the local favourite. Peter Uilhen was unable to reproduce his fantastic form of day one, though there were a few good shots from him, particularly one on the 17th that led him to a par 4. Thailand's Panuphol Pittayarat did not drop a shot during the entire day and secured a brilliant birdie in the ninth hole, leaving him at eleven under par in third place. But the name that began to emerge was that of Scott Hend, playing with a birdie, an eagle and capitalised with four more birdies including a fantastic little chip on the 18th. A sign of things to come? Hend shared the lead with Sweden's Edberg, who with a triple birdie consolidated himself at twelve under par.
Day three presented even hotter weather than the first two sessions and truly put the competitors under challenge. Jaidee began marvellously with an eagle, and though dropping the pace a little, he managed to finish with a birdie that put him six points from the lead. Edberg continued with a strong performance, finishing at eleven under on the day. American Ulhein on the other hand ended with four birdies on the day, finishing at twelve under par while Hend made a race through the gears and ended with an impressive performance putting himself at fourteen under going into the fourth and final day.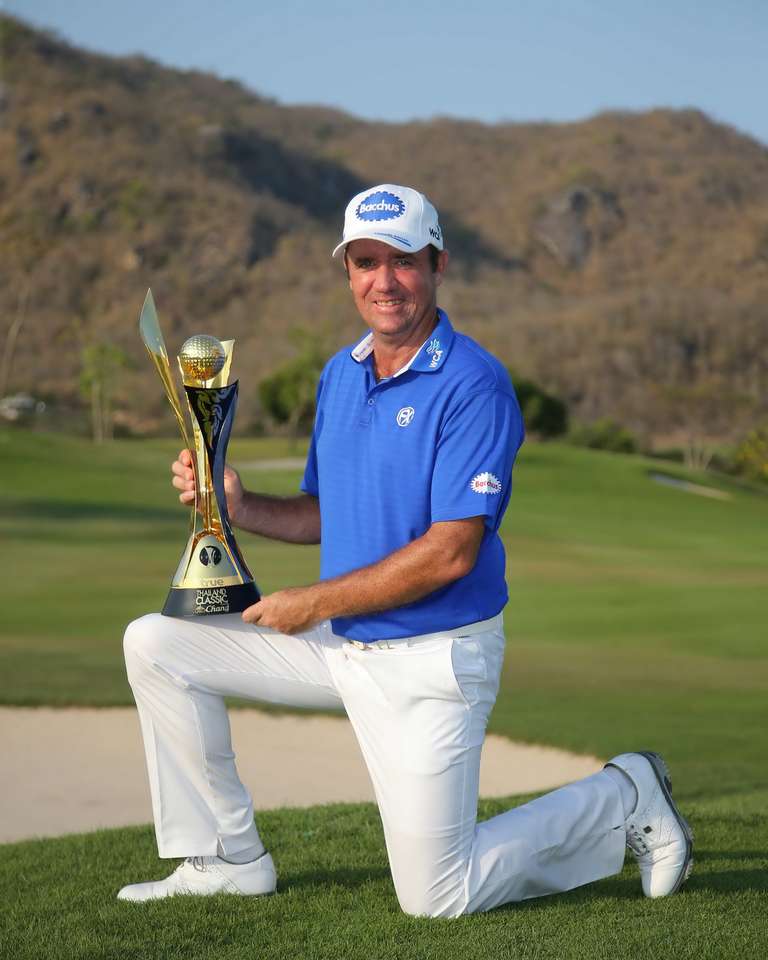 Day four was make or break, and those who broke off the pace were Ulhein and Jaidee, who despite good efforts dropped points in key holes. The man who drove through the thick was undoubtedly Australia's Hend, who with a fantastic performance and an impressive birdie putt from the fringe of the 14th walked away with this year's big check.
Pelle Edberg from Sweden finished at 13 under, a shot below Joost Luiten and two ahead of Benjamin Hebert, Jeev Milkha Singh and local home boy Simon Yates.
Harald Ellison, Managing Director of Black Mountain Golf Club had this to say about this year's tournament, "This year's True Thailand Classic was a great 4 days of tournament golf. It was a pleasure and an honour to be host to such a field of internationally acclaimed and talented competitors.  We were very pleased to see so many spectators come to Black Mountain to watch the action here, and it was very rewarding to receive so many compliments from both players and visitors alike".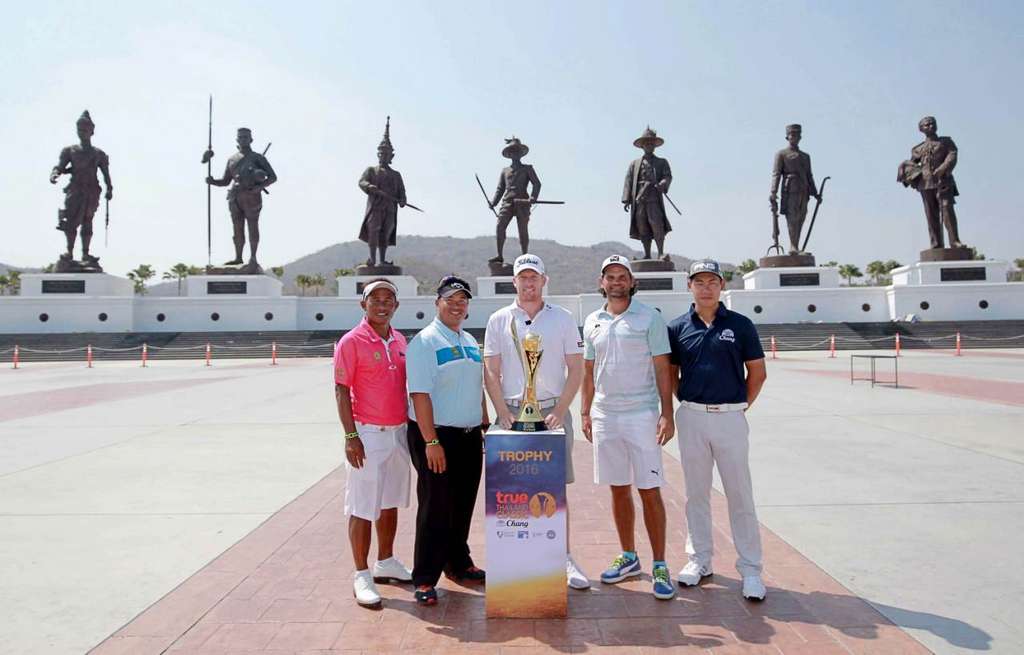 Harald went on to say, "We are always proud to have the opportunity to showcase to the world not only Black Mountain, but also Hua Hin, and what a great golfing destination Thailand has become.   Since the tournament and as always, we are keeping the course in top condition, for everyone to come and share the Black Mountain experience. We look forward to seeing you here soon."